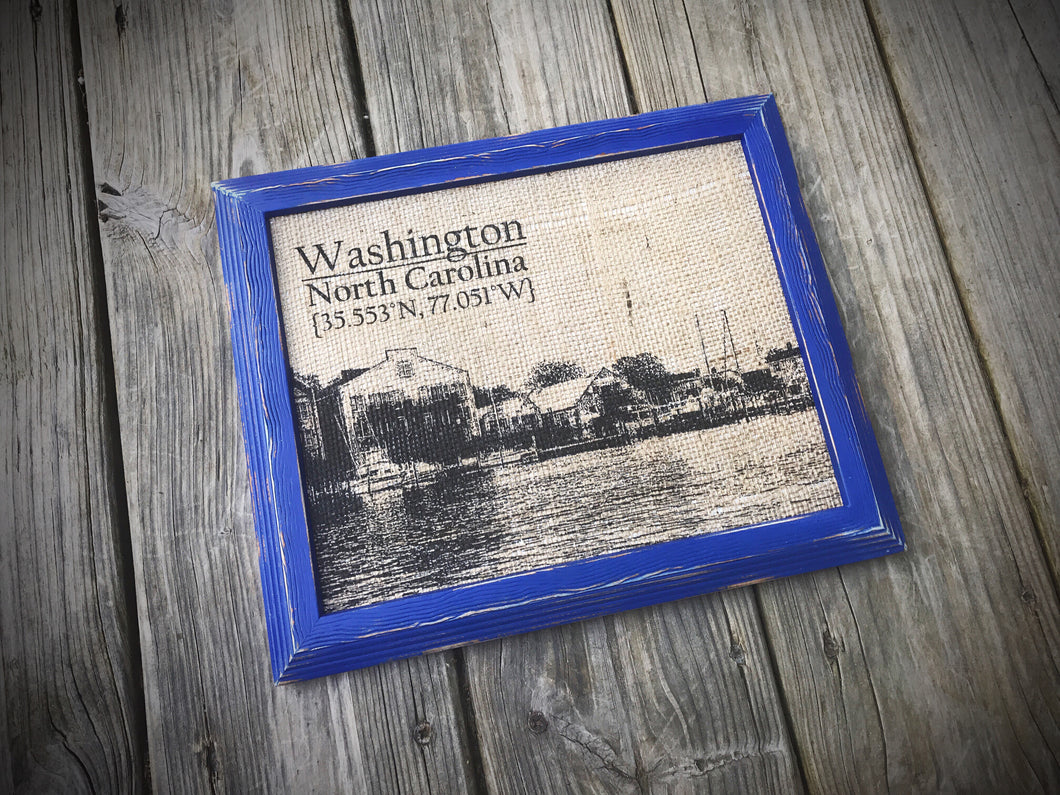 Washington NC Waterfront Burlap Print
Regular price $18.50 Sale
This print features a Washington, NC silhouette. A lovely piece for any Eastern NC native! ♥
Order Details:
• Order is printed in black/shades of black ink
→ White ink is not available, as all burlap signs are printed, not painted.
• Unframed Burlap Options: 8x10 or 8.5x11
• Painted Frames are 8x10 only. They are hand-painted white and distressed.

                   Waterfront photography provided by:
                  C-Hart Productions of Washington NC.
PLEASE NOTE:
• As each order is printed on genuine burlap, each print is unique in it's own right. Just as no two pieces of burlap are completely identical, neither are any two prints.

• UNLESS YOU ARE MATTING, ALL PRINTS MAY REQUIRE TRIMMING - To ensure that your print is as straight as possible, be very careful when trimming to fit your frame. Only trim a tiny bit at a time, making small adjustments as needed. **I am not responsible for prints that are over-trimmed**